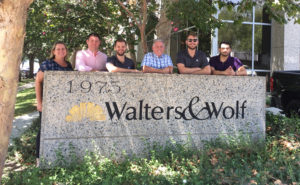 In August, several team members embarked on the We Can Do More Tour, a West coast circuit to current and prospective clients. During these visits, the team presented the AWS process, the value we provide, and what makes us the leader in our industry.
After landing in Seattle Sunday afternoon, the team had some free time, so they joined an underground tour of the pre-Great Fire sidewalks and storefronts. There, they learned about the many civil engineering difficulties that the city planners faced. The next morning, the team visited Walters & Wolf-Seattle then drove east to Snoqualmie to meet and tour Technical Glass Products.
After flying down to Sacramento, the next day was full of meetings with Royal Glass-Rancho Cordova, Bagatelos Architectural Glass Systems, Ranker AMG-Sacramento, and Alcal Glass.
A quick drive took them to Fremont to visit Walters&Wolf-Fremont and Royal Glass-Santa Clara. The team then flew down to Ontario to see AGA, Walters&Wolf-La Verne, and Werner Woodbridge.
We want to thank every client for their time and collaboration during these productive meetings. We believe we gained valuable knowledge to better serve individual clients as well as ways to increase efficiency. We want to do more for you!
-Will Davenport