As we approach the close of yet another decade, the commercial construction industry continues to advance and increase efficiency in the overall building process. This has resulted in compressed project schedules across the board. Commercial structures that used to take 3-4 years to complete can now be turned in 18 months.
With a fast cycle time comes a truncated submittal schedule that's shorter than ever. The days of having months to work through the design and engineering phase of a project are few and far between. Most projects have an aggressive submittal schedule before they are even awarded. Delays in the award and implementation of the project scope typically won't move these dates, which puts even more pressure on getting submittals completed.
To meet these increasing scheduling demands, you need a design partner that is experienced in all aspects of the submittal process. A partner that has the indviduals and culture in place to keep the project moving forward. You need a single-source solution. Architectural Wall Systems, Inc. is that solution.
In late 2017, we expanded our service offerings by opening an engineering office in Kansas City. I was tasked with leading this new division of AWSI and have seen great progress in our first two years. Our engineering and draftsmen can handle projects of any shape and size.
AWSI has the capability of being your single-source provider for a Full Partner package for your of engineering and drafting requirements. We can take a project from design development, through shop drawings, formal calculations and final approval submittal. In responsible control of the design process and EOR of the submittal we handle and coordinate each project from start to finish within our organization. The need for you to coordinate transfers between the different trades has been eliminated and an assumed responsibility on our part.
We would appreciate any and all opportunities to let us show you what a single source provider can do to streamline your submittal process. Experience the satisfaction of knowing that detailing conflicts are being resolved and engineering issues addressed as they arise.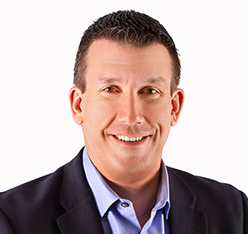 Todd Windsor
Director, Engineering Services, Kansas City
October 2019