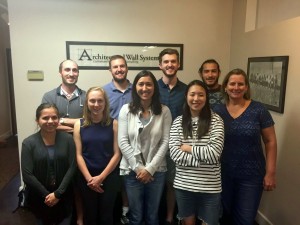 Austin Relocation Anniversary: Kevin McClintick
September marks our 3rd year away from our home office of 27 years in Dallas.  We first opened a satellite office in Austin with the relocation of Marla Alabastro in the fall of 2003 and who would have guessed a total relocation was in our future ten years later.  Our full-time engineering staff continues to grow and develop.  As well, with resources available from the University of Texas, Engineering interns provide fresh faces for us to help develop and mentor on their career path each semester.  It has been a positive and rewarding move that has given us a sense of renewal and many improvements in our day to day operations.  Leadership roles have expanded with Geoff Wallner, Collin Oatman, and Shane McClintick, assuming individual responsibilities in overseeing daily operations and engineering services.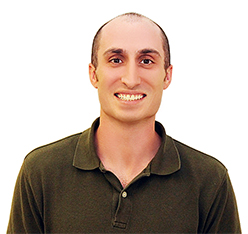 PE Licensure = Hard Work + Time: Collin Oatman
I obtained my first PE license, Texas, in 2010 after five (5) years with AWS. The studying and preparation for the licensing exam consumed approximately 200 hours or 5 work weeks. The preparation gave me a deeper appreciation of the varied nooks and crannies of structural engineering that we as cladding engineers rarely delve into. In 2011, I received my PE license in Arizona by reciprocity = breath of fresh air as no exam and thus no prep time. The application process, however, required me to look back on the breadth of projects I had worked on over the years and substantiate all responsibilities of design that gave me the experience necessary to sign and seal work myself. In 2015, I passed the additional exams required for a California PE license, Surveying, and Seismic. Once again with extensive preparation and study and after another approximately 200 hours of studying. While I don't think that surveying is in my future, a new more complex knowledge of building codes and materials in regards to seismic construction has been invaluable to my current and future work. With engineering as in many professions, learning and continuing education does not end when we finish our college coursework. We are continually pushed every day to understand and utilize new methods and concepts, and to use those tools to provide safe, cost effective, and functional designs for our clients.